We pray that your experience at Bethel encourages you to begin a personal, committed and vibrant relationship with Jesus Christ. If you are searching for a local church to worship and study the Bible, as the inerrant word of God, look no further! Every week we engage in discussion to grow in faith and practice by reading, clarifying, and applying Bible text.
ENGLISH SERVICE




Sunday Worship 9:00 AM
Sunday School 10:00 AM
Wednesday Bible Study 6:30 PM
​
​
​
SÈVIS KREÒL
Lekòl Dominikal 9:30AM
Adorasyon, Dimanch 10:45AM
Etid Biblik, Mèkredi 7:30 PM
Sèvis Priyè, Vandredi 7:30 PM
​
​
​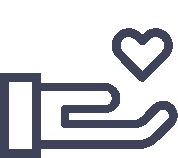 "You must each decide in your heart how much to give. And don't give reluctantly or in response to pressure. For God loves a person who gives cheerfully."
DISCIPLESHIP. COMMITMENT. SERVICE